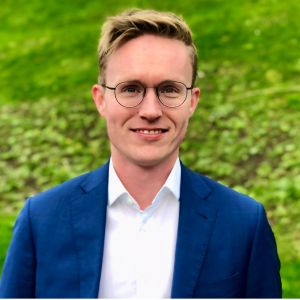 Lennart lives in Amsterdam and was born in 1984. He studied political sciences, business and public administration. Within the national presidency of the VVD he is responsible for international affairs. Lennart started his career at the VVD in 2009 where he worked at the party headquarters. Since then worked as policy advisor on foreign affairs for the VVD in parliament and as chief political advisor to the Minister of Infrastructure and the Environment. For about ten years Lennart is active as a trainer for VVD international.
His motivation to hold this position for VVD International is his strong believe that liberal parties for from all over the world have the moral obligation to inspire and strengthen each other. Our VVD political strategy is inspired by our international allies, as we hope to bring the same inspiration in return. It is only when we dare to inspire each other we can be a winning liberal family.
Besides his position in the VVD presidency, Lennart works as department head at the Ministry of Infrastructure. Besides his job and work for the party, Lennart loves to travel privately as well. If not on a trip or at work or watching Netflix, you can find him outside for a run or in a pub for a drink with friends.