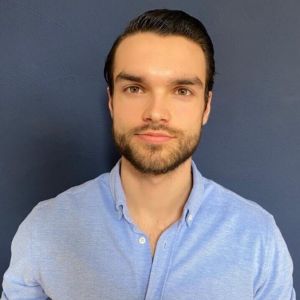 Bas was born and raised in Apeldoorn, the Netherlands. He has completed his bachelor's degree in Public Administration at the Radboud University Nijmegen and is currently completing his master's in European Policy at the Vrije Universiteit of Amsterdam. In addition, he studied in Boston at the University of Massachusetts, where he followed several courses that focused on International Relations.
In February 2020 he joined VVD International where he supports relationships and projects with sister parties and partners abroad. He is in general responsible for scheduling appointments, maintaining contacts and performing administrative tasks as well.
In his spare time he practices Krav Maga and reads many books related to politics and society. Adding to that, Bas loves watching American talk shows and is a great sports fan. Fun fact, he has a soft spot for pie and cake.