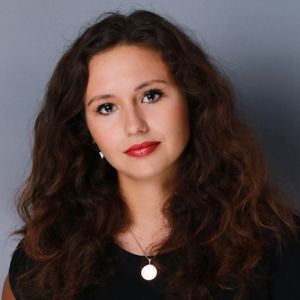 Darya was born in 1995 in Stavropol (Russia). When she was eight years old, she moved to the Netherlands. She studied European Studies at the University of Amsterdam. During her bachelor, Darya also studied abroad in Florence (Italy). She followed several conflict courses and studied the Italian language. Currently she is busy with her master's degree in International Relations.
In 2019 Darya was an intern at the VVD headquarters in The Hague. She was part of the international team. She was responsible for organizing the Partnership Days of 2019. After her internship, Darya went back to study for her second master's degree in Russian and Eurasian Studies at Leiden University. In February 2020 Darya returned to work for the international department. She assists the team on several projects in 2020.
In her free time, she enjoys horseback riding, a visit to the museum and cooking delicious meals for friends. Also, Darya never forgot her Russian roots, so each year she goes back to visit her family and travel through Russia.